A focus on skill building and community participation at Avenue Parramatta has helped Fairfield resident Robert, who lives with a disability, grow into adulthood.
Robert, 19, joined Avenue Parramatta when he left school. His mum Julie had always brought him up to be fully included in family life, as part of the mainstream community. "We're a family unit, and it wouldn't be right to discriminate against family members – we're equal," she says.
Julie spent years preparing for Robert's post-school life and researching different options for him. She found what she was looking for in Avenue – a day program alternative which empowers people with disability to develop their individual skills, build friendships and networks, and access the events and activities they choose in the community.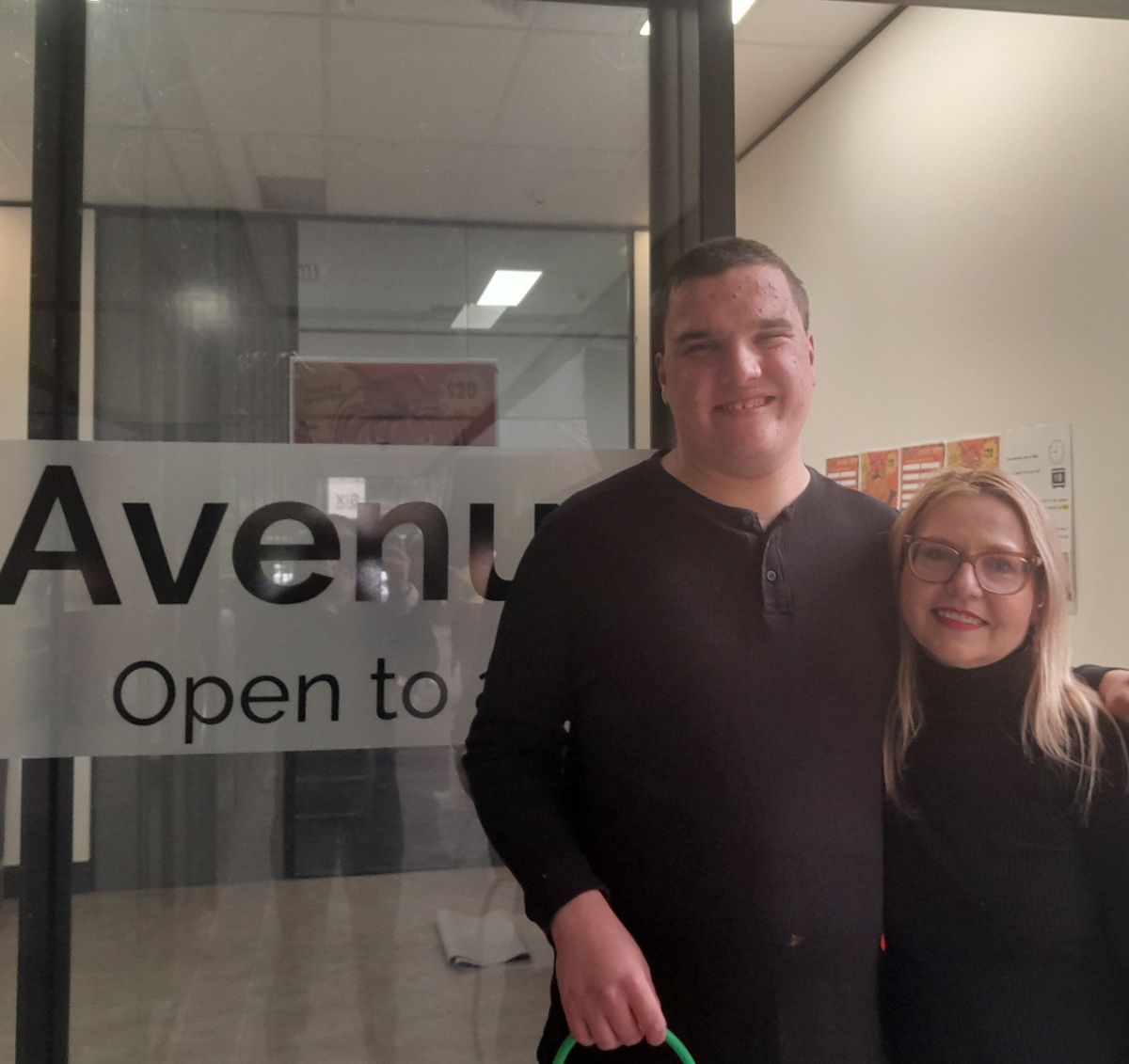 "What was appealing is that you're the only program I know that's in my local area that actually offers a lot of choice. The trouble is when you go and look at a lot of programs, they're not actually doing life skills. It's just bowling, or in the park – you see the vans driving around. You're not seeing an innovative approach to disability. Robert likes Avenue, because there's a lot of things happening. It's exciting, and it's not restricted. [The participants] are very much in the community, building up skills. Avenue develops an individual learning plan for each person – I don't know anywhere else that's doing that."
Since he's been at Avenue, Robert has taken part in karaoke, aqua-golf, trampolining, cinema and theatre, cooking and many more activities. He's worked on skills including his money handling and travel, and caught the bus, ferry and train with his opal card. His particular favourites were going to the White Rabbit gallery in Chippendale (his first time in a museum) and going to Manly on the ferry to get fish and chips.
"The range of activities at Avenue has gone above my expectations. It's pushing boundaries. There are a lot of programs that are just rotated fortnightly. It's easy. But, [the participants] don't get the skills of learning how to socialise in the community and the community is not educated on disability."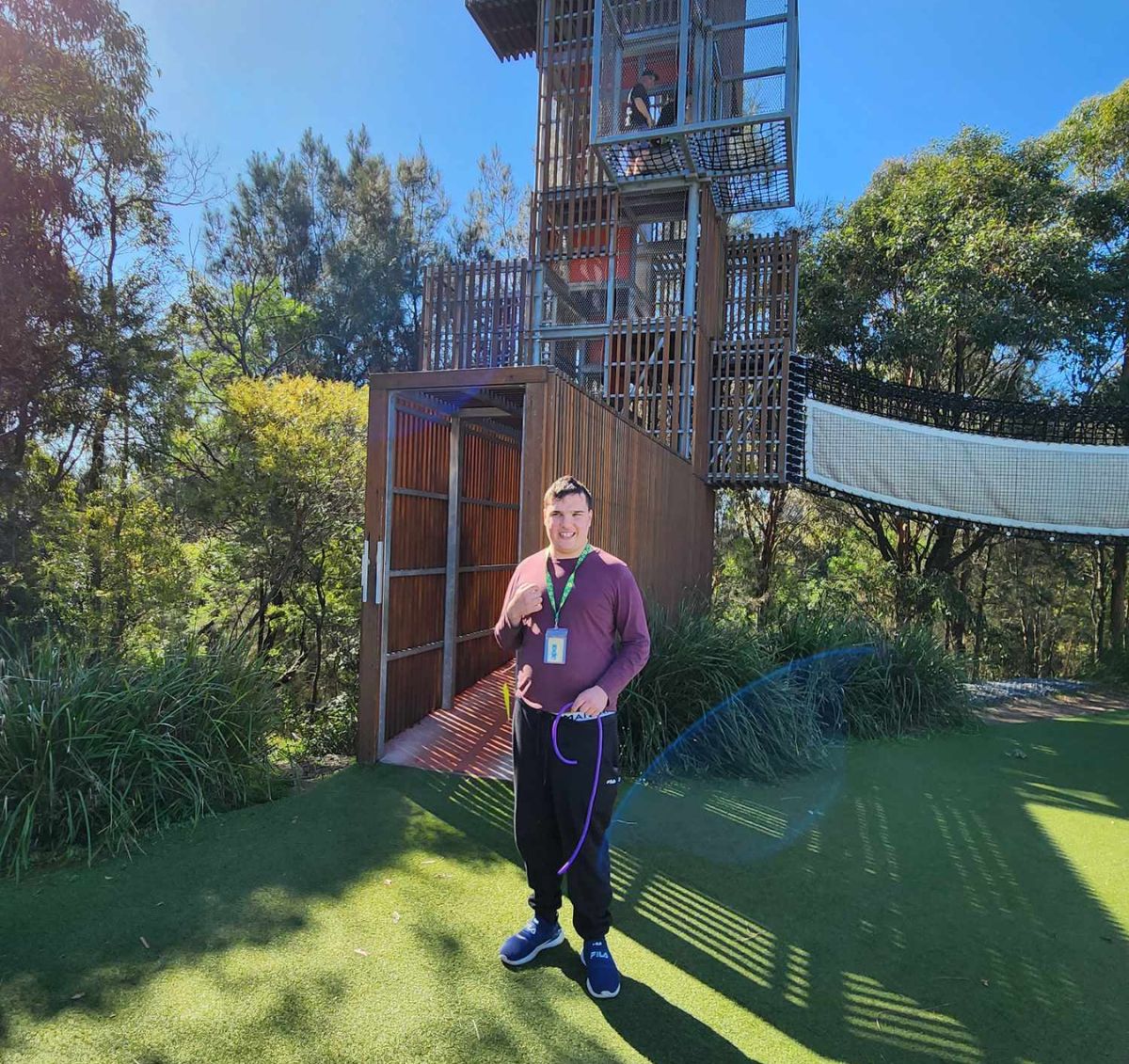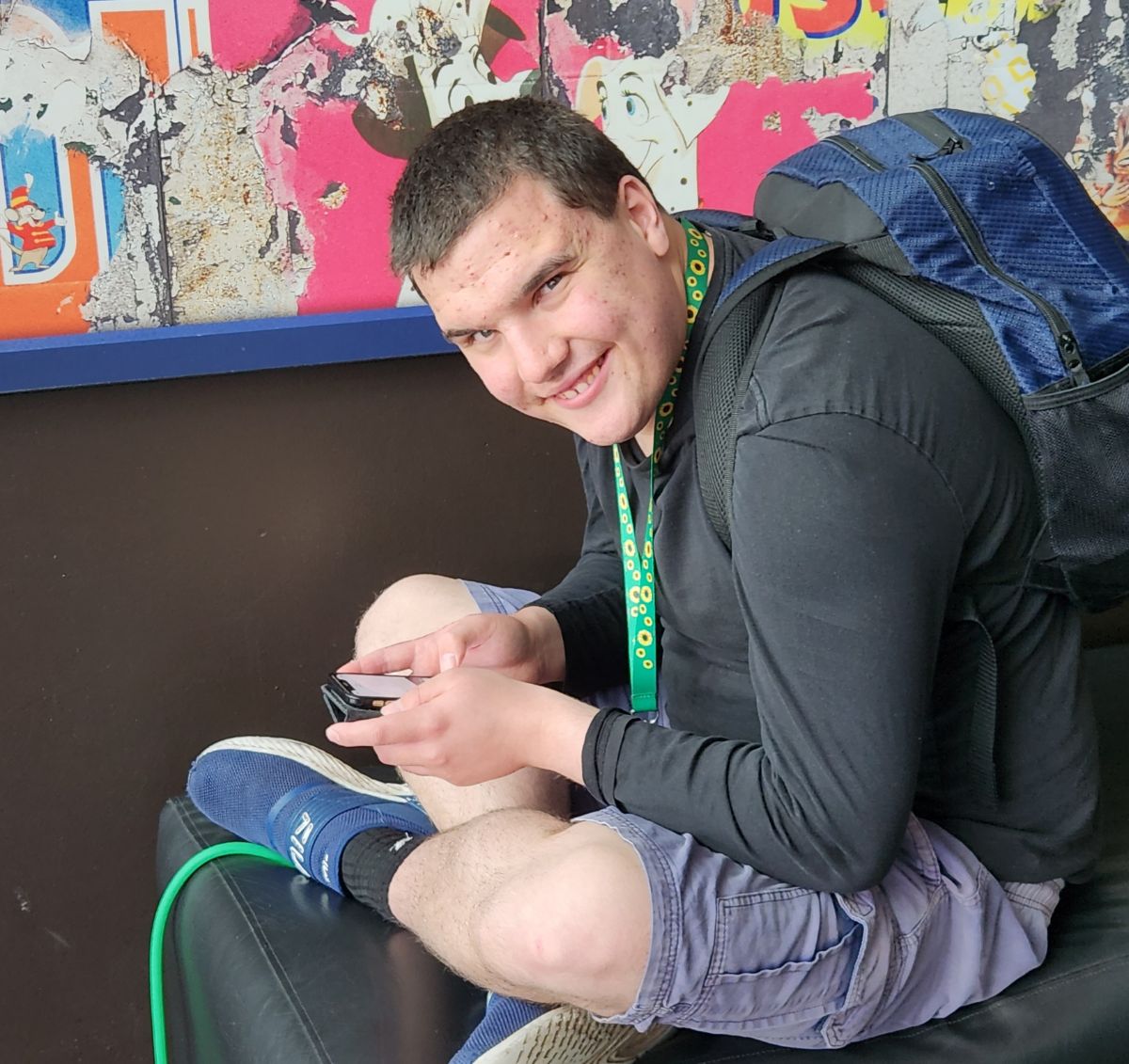 Transitioning from school to post-school can be a disruptive time in anyone's life. However, with good communication and some troubleshooting, Robert has gone from one day a week at Avenue to full time.
"At the beginning we had a few challenges transitioning, as things are done a bit differently at Avenue to school. Robert didn't quite know what the expectations were, because at school, you didn't have any choice. Now, you've got all the choice. His world opened up, he went into 'adulting'. At school, they probably had too many rules. In life, you don't have enough rules. Robert's grown up a lot this year."
Robert has grown up so much, in fact he chose to move out of home – the first of his four siblings to do so. Right now, Robert has his eyes set on a smaller scale goal: Avenue's Halloween party. "I'm planning an outfit. There will be a disco, and I've already added my favourite Michael Jackson tunes to the playlist" Robert tells us.
"Robert likes coming to Avenue," Julie reflects. "He really does. He's made good friendships. He's always looking forward to something.The thing about people with disabilities, no one knows their potential. And you can tap into strategies that can do a lot. It's just taking that time and extra thought. When you've got programs, like Avenue, that do take the time, it makes a big difference."
This concept of potential resonates with Paul, Avenue Parramatta's social coordinator. He encapsulates Avenue's ethos with one question: "Who are we to put limits on the people we support?"