COVID-19 – Avenue Online and In-home Support
Avenue is a day program alternative where people with disability are supported to complete work tasks, socialise and develop their individual skills, regardless of their support needs. During the current COVID-19 lockdown in Sydney, our participants who do not require essential support are staying home and taking advantage of our Avenue Online and in-home support. Read more about these options below, and we look forward to welcoming you either online or in-person soon!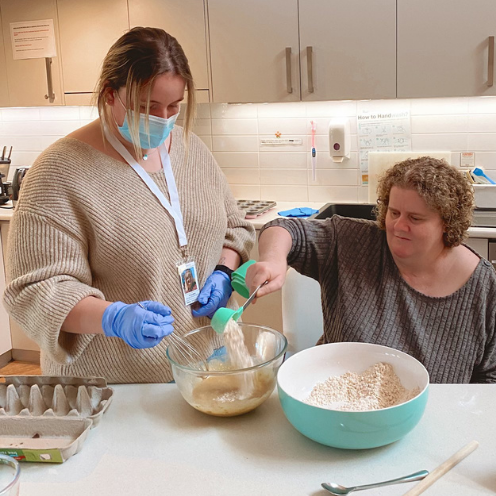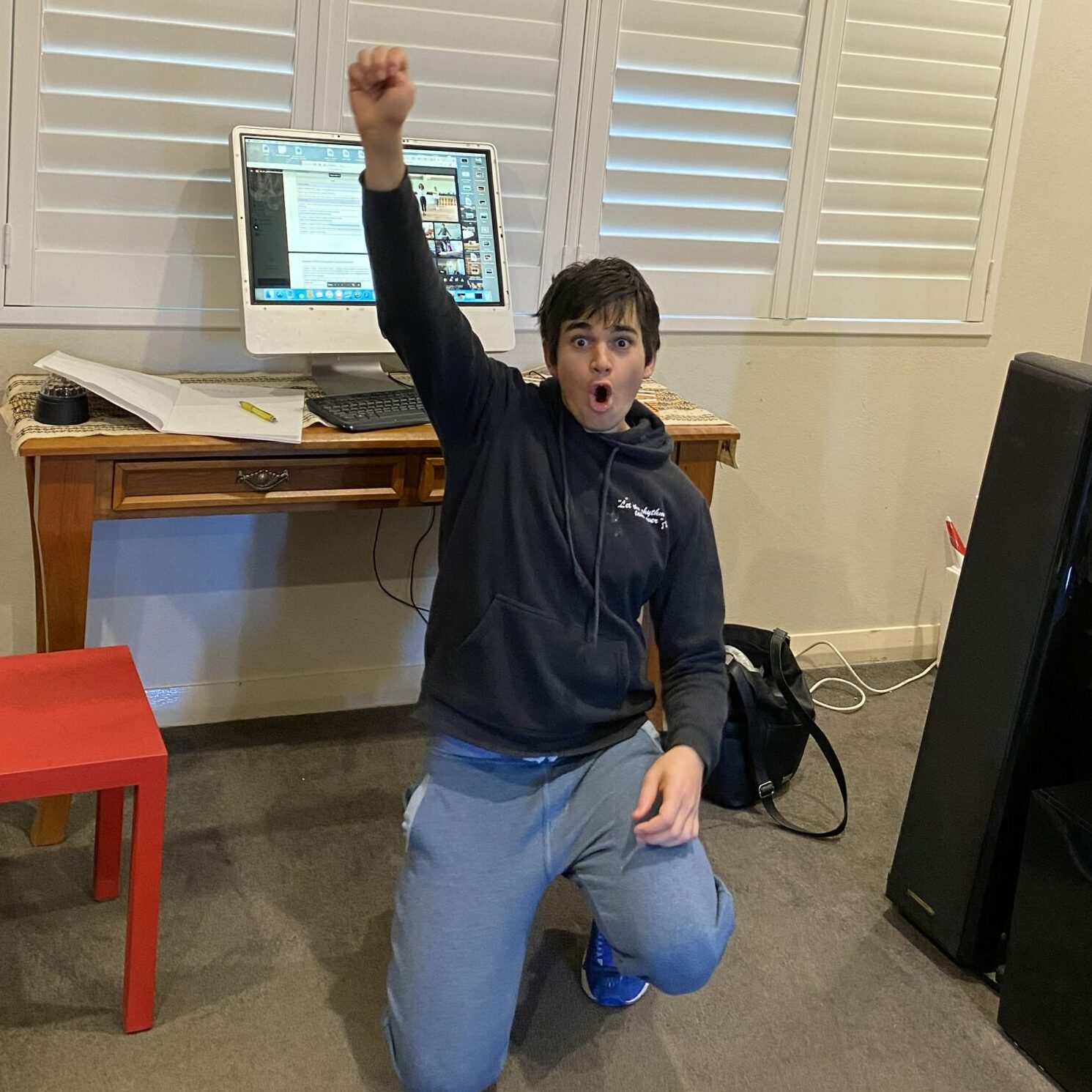 Logging On: Avenue Online
During the current COVID-19 restrictions, continuing to provide services is critical in supporting our community who cannot access the hub.
Avenue Online is helping Avenue participants who are not accessing in-home or in-hub supports to remain engaged and connected. We invite you to join the online fun!
Avenue Online offers a mix of learning workshops, exercise classes and fun social activities every weekday (Monday to Friday).  The workshops are run in blocks of 2 to 6 hours, morning and afternoon, and you can choose how much or how little you would like to attend.

As a 'Program of Support' under the NDIS price guide, participants pay a fortnightly fee to access these digital workshops.
Each of our locations offers a tailored program to suit the needs of their participants – a sample of the activities is below.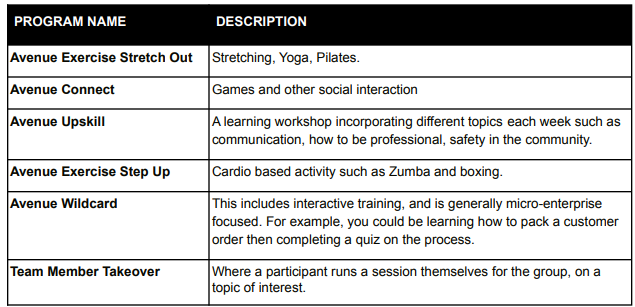 The feedback from our participants currently enrolled in Avenue Online has been fantastic and we're looking forward to adding new activities to the program in the coming weeks.
"I enjoy being supported at home during this time because I enjoy the company and feel like it's a good opportunity to get to know more about my Support Worker. My favourite thing about home support is that we can chat about the questions asked during the Avenue Online learning workshop, which makes me feel I learn more. I get to connect with my friends online during lockdown, when we all feel anxious about when it will end"
– Avenue participant
"I was very impressed with these workshops, they ran well and took into account everyone's interests. When it came to talking about mindfulness and resilience, the facilitator explained these in an interesting way. Finishing it off with his DJ'ing skills got us all involved and made it like we were at a dance party, which really topped it all off!"
– Avenue parent
In-home Support
Our in-home bespoke support means a Support Worker will visit you/your person at home each day to provide tailored support. The Support Worker could assist with taking part in the varied schedule of activities in the Avenue Online program, or customise a program of activities specifically for you/your person.  
This is provided on a 1:1 basis, and all our Support Workers follow strict COVID-19 infection control procedures including regular hand washing, wearing masks and other PPE where required, wiping down surfaces often, and not working when they have any symptoms or have been to an exposure site.
Join Avenue Online or In-home Support
If you would like to join the Avenue Online program or sign-up for in-home support (or both!), please contact your local hub team as follows: